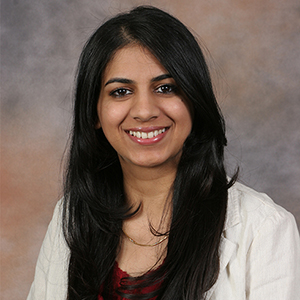 Dr. Preetinder Aulakh has earned dual dental degrees in both India and the U.S., attending New York University's College of Dentistry, ranked among the top five dental schools in the U.S. Prior to owning her own practice, she practiced as an associate for eight years in other practices, gaining a wealth of experience and training in implant placement surgery and restoration, occlusion, Invisalign and all aspects of general and cosmetic dentistry. Dr. Aulakh is deeply committed to continuous learning and staying abreast of the latest trends in dental technology, advances in cosmetic dentistry, new dental materials and innovative dental procedures.
She is committed to provide the highest standard of care to her patients and always shows her genuine compassion for her patients. She is particularly adept at making her patients feel comfortable and at ease and making their dental experience a positive one.
In her spare time, Dr. Aulakh loves to spend time with her family, travel to new places, be active outdoors, read books and try new restaurants in the area. She is excited to become involved in the Waldorf community by volunteering in local schools and charitable organizations so you should expect to see her out and about in the community while not treating her patients!
Dr. Aulakh is an active member of the American Dental Association, Maryland State Dental Association and Southern Maryland Dental Society.